NASA satellite shows first glimpse of the world's newest island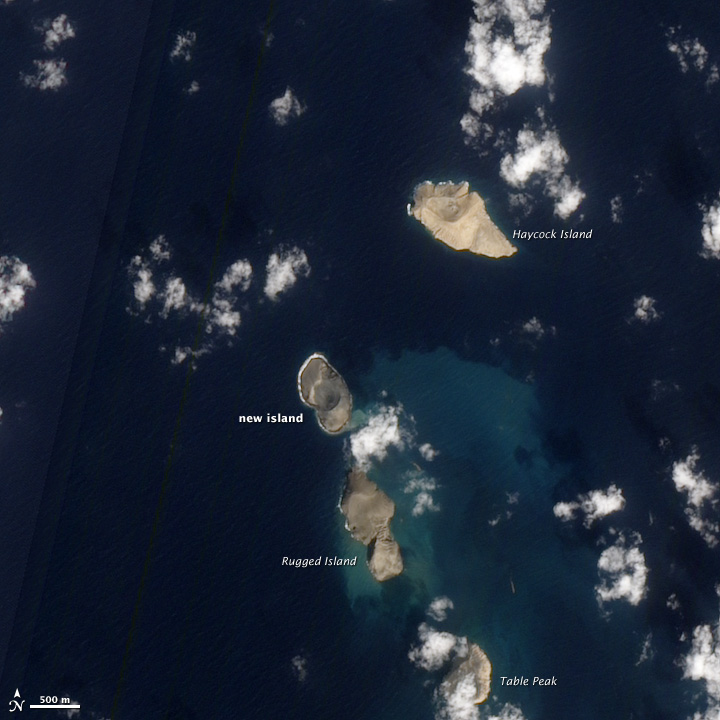 The world's youngest island
NASA has released two stunning images of the world's newest, and as yet unnamed, island.
Located about 60 miles from the coast of Yemen the new island began forming by volcanic activity in mid-December 2011.  After nearly a month long eruption NASA believes that the volcano has now stopped: creating this peanut shaped island.
The satellite images show the new island among neighboring islands and clearly show the cinder cone at the island's centre.
The new island is only a few meters from Rugged Island and Haycock Island in the Red Sea and now forms the 11th island in the Zubair Islands group located between Yemen and Eritrea.
It measures 530 by 710 meters (1,700 by 2,300 feet) across and has surprised many scientists who didn't expect the eruption from the Red Sea volcano to form any long lasting land mass.  Eruptions such as this usually form short lived islands but NASA expects that this one will remain a permanent feature on the map.
This video, uploaded to YouTube by Naif8989889 on January 2 shows the volcanic activity that formed the island.
The images were acquired by NASA's Advanced Land Imager (ALI) on board the Earth Observing-1 (EO-1) satellite on January 15, 2011, making these some of the fist images of the fully formed island. Since the eruption began in mid-December NASA has been monitoring the volcano and recorded a number of similar satellite images recorded its birth.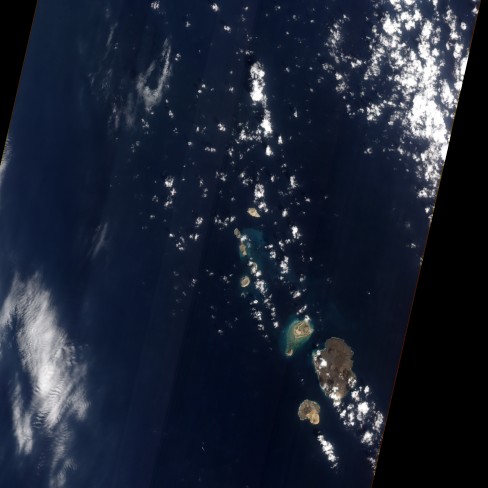 This satellite image from Google Maps was recorded in 2010 (according to Google Earth) and shows Rugged Island without its new neighbor
We mentioned that the island is unnamed so far, but since it's so close to Rugged Island can we suggest calling it Craggy Island?
Tags :
Advanced Land Imager
Earth Observing-1
google earth
google maps
NASA
satellite imagery
volcano
yemen