Facebook reinstates the Pulitzer Prize winning photo of "Napalm Girl" after ignoring the historical significance of the event by censoring the iconic image of the horrors of war.
When it came to Facebook's censorship policies, the social media platform made it quite clear:
"Any photographs of people displaying fully nude genitalia or buttocks, or fully nude female breast, will be removed."
While that may have made sense in the context of trying to keep Facebook clean of pornography, it was an all-encompassing policy that ignored the historical and social commentary associated with images that pertained to crimes against humanity and the horrors of war.
All that changed; however, due to public backlash, and Facebook today had to go back and revise its water-tight rules, which brought to attention the importance of context when it comes to censorship.
Read More: Are Facebook's censorship policies politically motivated?
What prompted Facebook's reversal of policy was an article run by Norway's largest newspaper, Aftenposten. The newspaper ran a piece on the terror of war, and it included a picture of the Pulitzer Prize winning photo of a naked girl running from a napalm attack during the Vietnam War.
The photo was censored on Facebook, and this prompted Aftenposten editor-in-chief Espen Egil Hansen to write an open letter to the social media platform berating Facebook's attack on democracy and the freedom of speech.
"I am upset, disappointed – well, in fact even afraid – of what you are about to do to a mainstay of our democratic society," said Hansen, adding, "I am worried that the world's most important medium is limiting freedom instead of trying to extend it, and that this occasionally happens in an authoritarian way."
Hansen's words prompted Mark Zuckerberg to issue the following statement to the Guardian:
"After hearing from our community, we looked again at how our Community Standards were applied in this case. An image of a naked child would normally be presumed to violate our Community Standards, and in some countries might even qualify as child pornography. In this case, we recognize the history and global importance of this image in documenting a particular moment in time."
Censoring Napalm Girl White-Washes History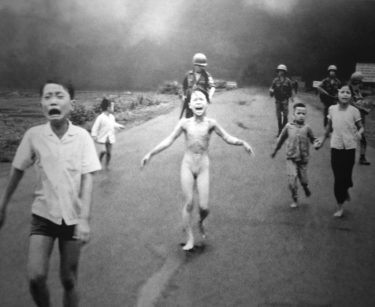 What the image of "napalm girl" Kim Phuc represents is an in-your-face visual depiction of an important moment in history. Without images like these, the public can never know the full extent of the suffering caused by war. Censoring the image robs people of the harsh reality that war isn't something glamorous, and that what our politicians and news outlets tell us doesn't always paint the clearest picture of the gravity of the situation.
In essence, the photos elicit an emotional response that you cannot get from a news blurb or anything else that words could accurately describe for that matter. Censoring "napalm girl" was like white-washing the chapters of history, and it could have set a precedence for the future censorship of our past.
War photos elicit emotional responses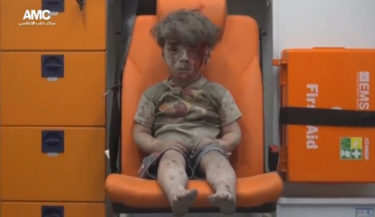 How would the world know about the true terrors of the War in Syria without the visual footage? Remember the 5-year-old boy, Omran Daqneesh, who was pulled from the rubble in Syria and placed in the back of the ambulance with the most shell-shocked and bewildered look in his face?
Read More: Humanitarian aid makes 'no sense' while fighting continues in Syria: UN
Or how about the body of another boy, Aylan Kurdi, who tried to flee the war but was found lying face-down, dead on a beach in Turkey on his ill-fated plight to Greece?
These photos were not censored as the boys were fully clothed, and the world could see what was actually happening. Had the boys somehow been naked like the girl in Vietnam, those images too would have been censored by Facebook, and that highlights the underlying problem with Facebook's censorship policies and that is context.
Read More: Facebook bows to Germany, censors anti-migrant speech in Europe
Facebook Censorship was a Failure in Understanding Context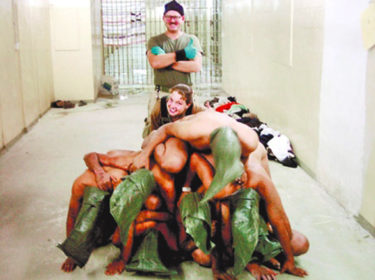 When Facebook sacked its Trending News Team, it tried to replace them with algorithms. The problem with that is machines don't "understand" context, historical significance, or human emotion.
If these no-questions-asked censorship policies continued, the photos of the ritualistic torture and abuse against the prisoners of Abu Ghraib who were stripped naked by the US Military would never see the light of day.
Context is what made Facebook's censorship policies a failure when it came to documenting historical events and determining what social significance these photos depicting the savage nature of war hold for the preservation of human memory concerning our past.
The reinstatement of the napalm girl photo only came about from public backlash, and Facebook has since vowed to "adjust our review mechanisms to permit sharing of the image going forward."